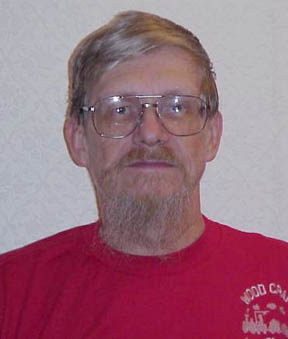 This page is dedicated with love to my father Charles Ray Prentice.
---
PELEG PRENTICE was born October 22, 1773 in Norwich, New London, Connecticut. He was the son of Nathaniel Prentice and Mercy Green. Peleg died about 1845 in Harpersfield, Ashtabula, Ohio. His wife has not been identified. Her son Jonathan reported in the 1880 Federal census that his mother had been born in Massachusetts.

A study of Peleg's family movements and the Prentice family reunion records suggests that as Peleg was growing up, his father, Nathaniel, moved the family from Connecticut to Westfield Massachusetts and then to Boston where Nathaniel allegedly ran a box factory. Nathaniel moved to Lowville in Lewis County, New York about 1801. Peleg may or may not have lived in Lowville, available records indicate that he had been enumerated in the 1810 Federal census living in Lake Pleasant, Hamilton County, New York. Other records place him in Lake Pleasant from 1820 until about 1824 where he was the keeper of the town cow. He then moved to Indian Point in what is now Lake County, Ohio. according to tax records and census reports he lived in Thompson, Geauga County, Ohio from 1826 through 1830. He does not appear in the 1840 Federal cansus index, but hemay have been living with one of his children during that time. His death was reported in the Prentice family reunion record for 1908 where most of the early family history was recorded.

Peleg's children's birthdates suggest that he may have married in Massachusetts and moved to New York before his father moved to Lowville as the Federal census reports that Peleg's eldest child was born about 1798 and all his children are reported born in New York.
---
If you know that you are a descendant of Peleg Prentice
you can email me with your name and address and we will contact you.