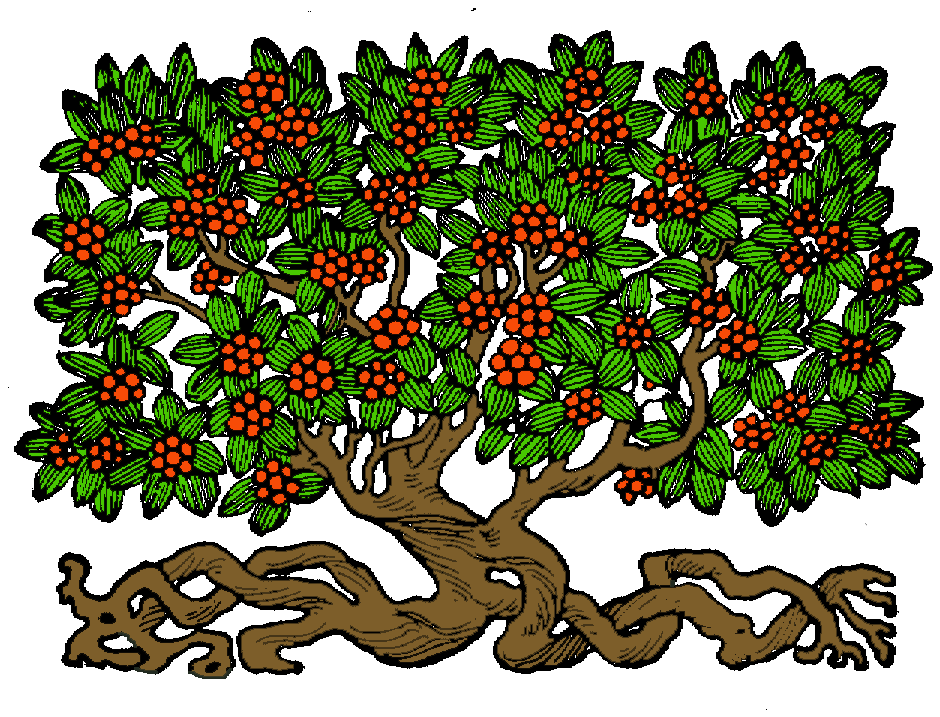 Issue 8
---
NEWS FROM THE FAMILY
Mary Coates wrote that her dad is losing ground quite rapidly now. He doesn't know who we are most days. It is so sad. We spent Christmas day at the VA hospital with him, but it was mostly for me. He didn't know what day it was or who was there. My brother, Robert came later in the day with my brother, Tom and one of Robert's granddaughters. He perked up a little bit. Most older folks love children anyhow. I am not sure he knew Lindy though, Robert's oldest granddaughter. We sure enjoyed the children playing with the toys that we bought them. We don't buy each other gifts. We do buy things during the year if we want something. We just would rather do for the grand babies. It was hard buying for our youngest baby though. He was just 4 months old, but grandma found him some things. Next year he will be more fun.
Sally Schlautman wrote that Anne Stephens is doing very well, last cat scan shows cancer in remission, and Anne has gone back to school and work and plans to graduate with her BS degree in Human Biology on May 8 from Grand Canyon University in Phoenix.
Jack and Pat Prentice to sunny California. We will miss not seeing you folks at the family reunion. But, The Lord has planted us here to bear fruit for the Kingdom. As you can imagine I am keeping busy and so is Pat. They are mostly older folks in the congregation, but what a loving bunch of folks, who also need a lot of love. We sure didn't miss the snow this year, but settled for fog instead. Oh well one can't have it all. Write when you have the opportunity. It's appreciated.
In case your mind is on the "slow burner", Linda's mother and dad are Ed and Betty Spangler. Linda is one of the Prentice transplants from NE Ohio to Arizona. So keep those family prayers in high gear. Never know when another family member will need a little help. And keep passing the family news along to your families.
Linda Gerle writes I am a beginner at the internet, infact, I got this computer a year ago for my two son's Brennan (age 14) and Ryan (age 12) and they know more about the whole process than I ever will. I will be coming back to Ohio this year but it wont be till the fall. My niece, Karrianne, is getting married in October and I want to be there for her big day. She is my brother, Tom's, daughter. Tom and his wife Karen live in Thompson, Ohio. The only brother that has an E-mail to my knowledge is Sandy. He is a missionary for Crusade for Christ in Little Rock, Arkansas. My dad was diagnosed with prostate cancer a few months ago. He is almost through with the radiation treatment. His prognosis is very good. In fact, I am going to Texas on February 2 to meet with his doctors to make sure he and my mother can fly to Phoenix the end of February for my son, Jeff's, wedding. Please pray for my fathers complete recover and spread the word that all the prayers would be greatly appreciated. He's a great dad and an even better person. If I could send you some of this beautiful sunshine I would. I just love this place and never miss an opportunity to remind anyone how truly awsome it is out west.
Vandy Lenz wrote that her household has been a lot crazy. Christmas was great this year. Her brother-in-law is living with the family. When he is bad we send him down to the dungon (his room in the basement). Chris is "Mr. Mom", watching the kids, cleaning house and baking are some of the things that he does for us. This January Dave & Chris went to Colorado to bring their dad back to Ohio so they can keep a eye on him. Vandy is still working on Charlie & Dick Prentices web page, and gave hers a new look.
Also Roy & Pat's daugher, Stacy, will be graduating from high school on May 29, 1999.

---
BIRTHS
Brooke Elise Layton, born to Brandi and Kevin Layton on January 7, 1999. She was a little one - 3 lbs. 12 oz. and was born in Tucson. Brandi & Kevin brought her home the 18th, weighing a little over 4 lbs. Brooke is the granddaughter of Kara Hunter Calloway and great-granddaughter of Peggy & Ed Hunter, and great-great granddaughter of Sarah Prentice.
Paul Prentice and His wife Stella in Dallas just had a new Baby Girl, called April Austa Prentice. She was born January 21, 1999, 6lb, 13oz.
Damian Alexander Farrell, 8 lbs. 3 oz., 19 1/2 inches long, born Feb. 2, 1999 to Kathy (daughter of Charles & Peggy Prentice) & Bill Farrell in Prince Frederick, Maryland.
---
NOTE FROM THE EDITOR
Please keep those letters or E-mail coming. If you have something happen in your family please write. If you have an ideal for a column send it to me.
I am still working on getting the family addresses updated and corrected. If anyone has or knows any new addresses please pass the along. You want a Mailing List send me a SASE & you will get it ASAP.
Got an E-mail address - send it to me.