Lytle's Creek Cemetery - Wilmington, Ohio
Pictures gathered from Find-A-Grave. See Sugar Grove Cemetery for the children of Eli and Mary.
Cemetery notes and/or description: Established in 1817, Survey 1554, 1.3 acred. Land donated by Mahlon Stratton. Located on Webb Road in Adams Township, about three miles west of Wilmington, one-third mile south of SR 3 and 22.
---
back to Millikan info
---
---
Eli Millikan (1782-1848) - son of William Millikan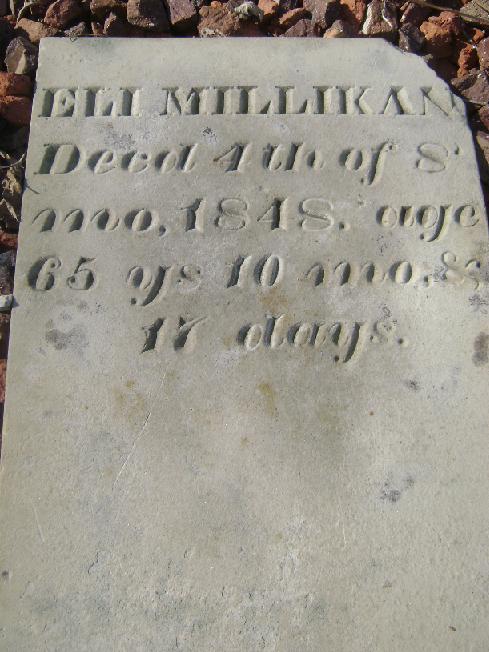 Mary Kersey Millikan (1783-1855)- wife of Eli Millikan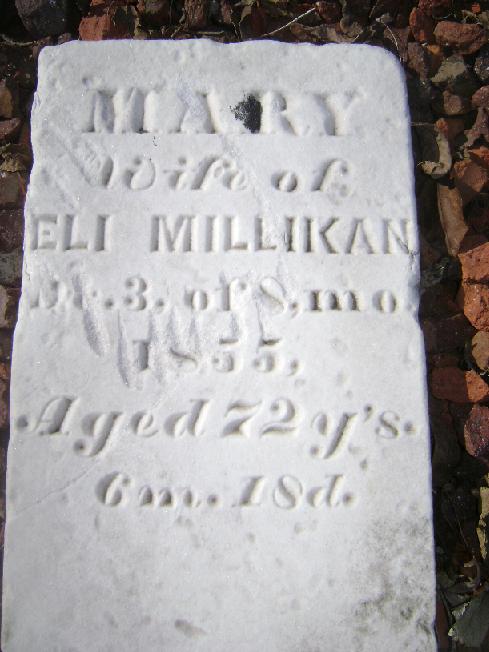 Thomas Kersey (1759-1835) - father of Mary Millikan